Continuing and Professional Education
Committed to world-class continuing ethics education since our founding days.
Our weeklong summer intensive course in bioethics, or "IBC," set the mold for immersive professional learning during its nearly fifty-year run, drawing attendees from every continent to what participants called "the 'Academy Awards' of bioethics." Our first-in-class online Introduction to Bioethics (new window) opened Georgetown's gates to anyone in the world with an internet connection, with lectures and questions straight from the Institute's all-star lineup of senior research scholars. Tens of thousands of students worldwide have taken this free course, and more enroll each year. And every February, we convene in Washington DC — and share online — a community-wide conversation on a pressing issue in bioethics of interest to audiences far and wide.
Our team is hard at work on a suite of new programs in the professional, continuing, and executive education space, which will carry on the integrity and prestige of founding programs like the IBC and with the flexible and innovative ethos of our newer digital offerings. Learn more about our existing programs below — and sign up to be the first to hear about our next generation of educational offerings as they launch.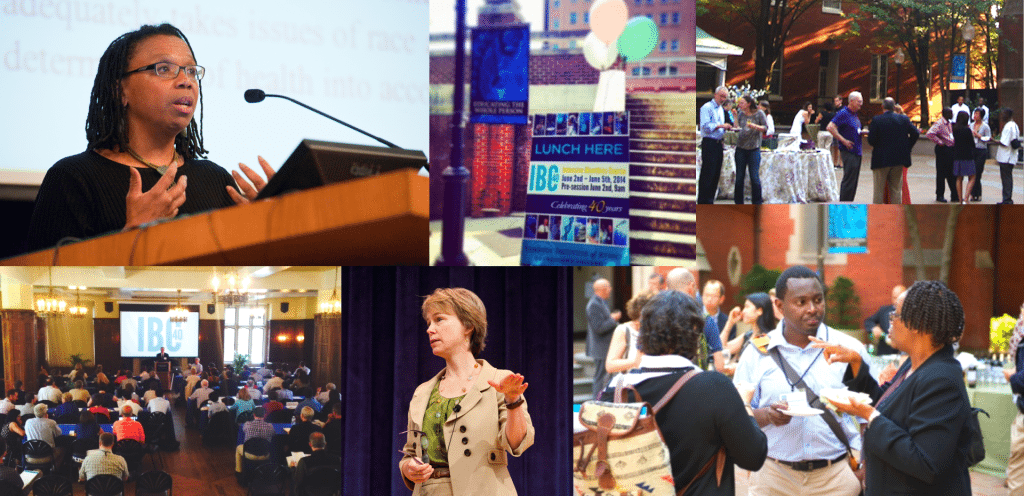 Intensive Bioethics Course: Immersive education for professionals worldwide.
For nearly fifty years, the KIE's Intensive Bioethics Course (new window) has been treasured as "a time apart" for deep reflection on issues we can't always give the sustained attention they require in the frenetic pace of daily life. Each year beneath the flowering trees of Georgetown's historic campus, a diverse cohort of doctors, nurses, dentists, policy-makers, hospital chaplains, lawyers, IRB panelists, and others come together to grapple with some of the most profound moral issues they confront in their work, guided by internationally-renowned bioethics scholars from the KIE and beyond.
The refreshed and updated course revolves around plenary lectures on key principles of bioethics, followed by small group discussions led by an expert facilitator across topics over three immersive days.
Check out the main program website to see for yourself why repeat participants and new attendees alike laud the IBC as "a life-changing experience," "the best conference I have ever attended," and "the 'Academy Awards' of bioethics."
Conversations in Bioethics: Integrated dialogue across the greater Georgetown community.
The KIE's Conversations in Bioethics is so much more than a single event: it joins deep, semester-long student engagement with a critical bioethics topic with visiting experts for a campus-wide experience open to alumni and the general public.
The event is free and open to the public, and all materials — from the student gallery to the audio, video, and transcript of the expert panel discussion — are shared online each year and archived for ongoing digital access.
We inaugurated the series in 2014 with the vision and generous support of a Georgetown alumna, Fran Buckley (NHS'87), and have focused on topics ranging from personal genomics to medical error to reproductive technology and family-building. We look forward to further inspiration and support from the wider Georgetown community in seeking out our special topics in the coming years.
Introduction to Bioethics: Free to anyone in the world with an internet connection.
Our ten-week Introduction to Bioethics tackles some of the most difficult moral challenges we face in health, medicine, and emerging technologies. The course is available for you to take on your own schedule, with all of the video and reading content quickly and easily accessible.
Next April, an updated version of the course will go live on the edX platform, complete with discussion boards, quizzes, and a global class of peers. Finishing the live course earns you a certificate of completion — but even auditing at your own pace will advance your fluency in the field of bioethics.