KIE scholar Joel Michael Reynolds elected as a fellow of The Hastings Center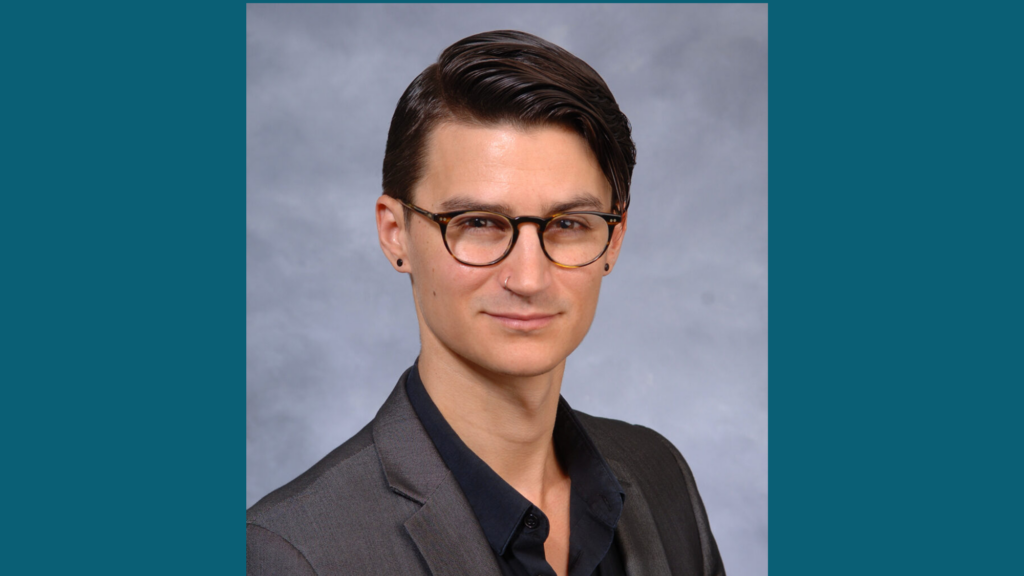 Senior Research Scholar Joel Michael Reynolds (new window) has been recognized by The Hastings Center for his groundbreaking work on disability in the field of bioethics. The group includes more than 200 of the world's preeminent bioethicists, public health experts, and health humanities scholars. Reynolds is one of just 12 individuals elected to join the Hastings Center Fellows, recognizing him as an individual of outstanding accomplishment whose body of work has informed scholarship and public understanding of complex ethical issues in health, health care and the life sciences as well as efforts to improve health and health care for people of all ages. The Hastings Center is a nonpartisan, nonprofit organization created from multiple disciplines, including philosophy, law, political science, and education. Founded by philosopher Daniel Callahan and psychoanalyst Willard Gaylin, The Hastings Center is the oldest independent, nonpartisan, interdisciplinary research institute of its kind in the world. The Center was critical to establishing the field of bioethics in 1969 and has been evolving ever since. 
"It's a great honor and one that I hope further highlights the import and impact of thinking critically and seriously about disability," says Reynolds. At the broadest level, Dr. Reynolds' work explores foundational issues at the intersection of ethics, biomedicine, and society. Bringing reflective and empirical studies together, their research spans the humanities and social sciences, with a special focus on identifying, understanding, and addressing disability health disparities. They are particularly concerned with the meaning of disability, the issue of ableism, and how philosophical inquiry into each might improve the lives of disabled people and the justness of practices in medicine, science, politics, and law. Based on their 2018 AMA Journal of Ethics article, "Three Things Clinicians Should Know About Disability," Dr. Reynolds regularly speaks with and consults for medical educators across specialties concerning how to improve the quality and equity of care for patients with disabilities, including recent talks at the schools of medicine at Yale, Harvard, Tufts, University of Washington, and UCLA, and for grand rounds in the USA and Canada, including Brown University's Department of Emergency Medicine, Kaiser Permanente, Parkland Health & Hospital System, University of Texas Medical Branch, Hackensack Meridian Health, Oakland University School of Medicine, and Horizon Health Network. Reynolds joined the KIE in 2020, and they are the founder of The Journal of Philosophy of Disability (new window) and co-founder of Oxford Studies in Disability, Ethics, and Society (new window). An internationally recognized expert on disability bioethics, they have given more than one hundred lectures, keynote addresses, and conference talks across the globe, and they are author or co-editor of six books as well as author of over fifty journal articles, book chapters, and scholarly commentaries spanning the fields of bioethics, the health humanities, and philosophy. Their most recent monograph is The Life Worth Living: Disability, Pain, and Morality (new window) (University of Minnesota Press). You can find out more about their work here (new window), and you can read more about this story at Georgetown News (new window).