KIE scholar named Greenwall Foundation Faculty Scholar in Bioethics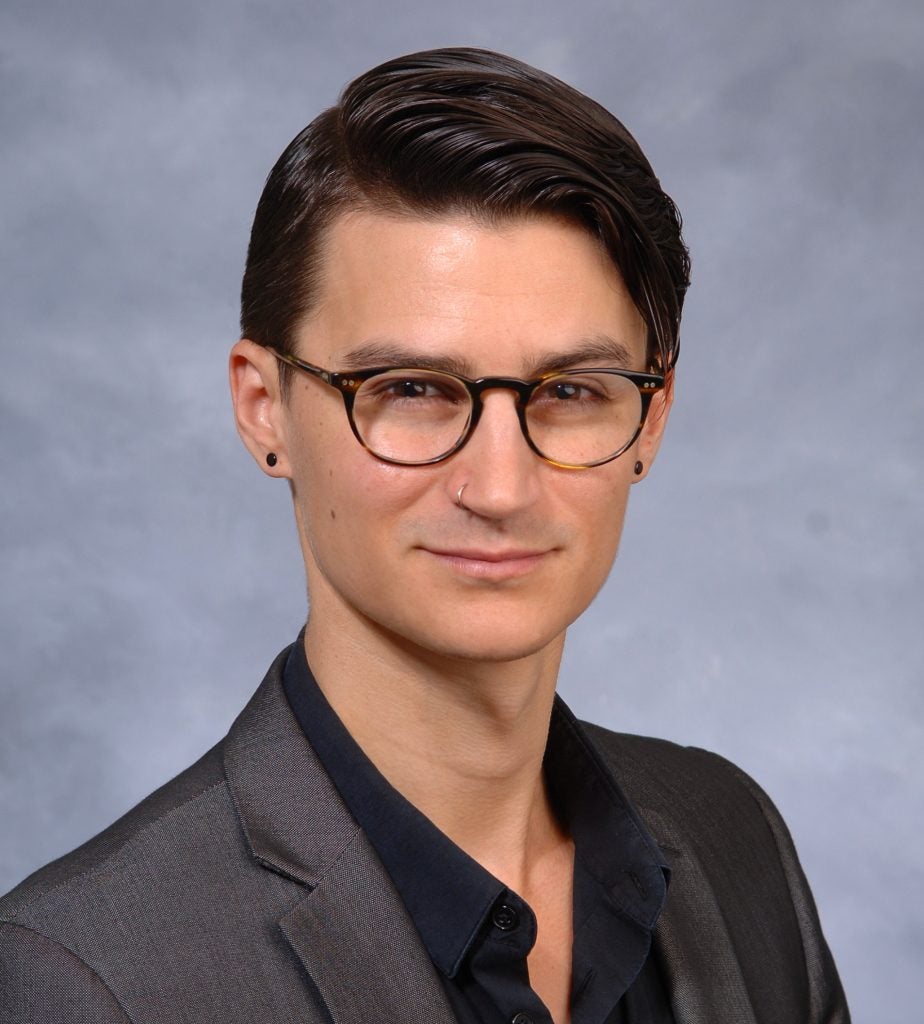 Senior Research Scholar Joel Michael Reynolds was recently named a Greenwall Foundation Faculty Scholar in Bioethics. Considered one of the top fellowships in the field, the Greenwall Faculty Scholars Program in Bioethics "helps build the next generation of leaders by supporting early-career faculty members to carry out innovative bioethics research," according to the organization's website. The program supports research that goes beyond current work in bioethics to help resolve pressing ethical issues in clinical care, biomedical research, and public policy. Since 2002, the Greenwall Foundation has supported over 60 scholars from 40 different institutions. For a term of three years, the award will fund Reynolds' project, "Addressing the Roots of Disability Health Disparities."
"Prof. Reynolds is an outstanding scholar and we are thrilled that the Greenwall Foundation has recognized his many talents by awarding him this prestigious Faculty Scholars Award," KIE director Daniel Sulmasy said. "His project has the potential to change the way we conceptualize disability."
Motivated by research suggesting that we lack the conceptual distinctions necessary to appreciate clinically (and beyond) relevant differences between types of disability, Prof. Reynolds' project aims to develop a theory of disability that is appropriately complex and nuanced. Drawing upon decades of work in disability studies and philosophy of disability, this project raises vital questions about the roots of disability health disparities and in doing so, hopes to ameliorate the longstanding tension between disability activism and medical institutions. 
"There is a substantial discrepancy between how disabled people in fact experience the quality of their lives and how physicians conceive of the relationship between QOL and disability. There may be a link between this discrepancy and the quality as well as equity of care for disabled patients. And this issue has not improved in a statistically significant way for decades despite ongoing recognition and a constant flow of research on it," Reynolds said. "I am very grateful to The Greenwall Foundation for the opportunity to carry out novel research designed to solve this pressing problem and to learn and receive mentorship from the fantastic Greenwall scholar community as well as project advisors Daniel Sulmasy and Lisa I. Iezzoni."
Reynolds joined the KIE in 2020, and they are the founder of The Journal of Philosophy of Disability and co-founder of Oxford Studies in Disability, Ethics, and Society. Their most recent books are The Life Worth Living: Disability, Pain, and Morality (University of Minnesota Press) and The Disability Bioethics Reader (Routledge).