Colleagues and Friends of the KIE,
We are pleased to share Provost Groves' announcement of Dr. Daniel Sulmasy as the Director of the Kennedy Institute of Ethics. Join us as we welcome Dr. Sulmasy to his new role as our director.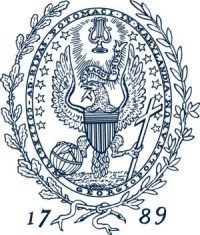 Office of the Provost
Dear Members of the Georgetown University Community,
Following an international search we are pleased to announce that Dr. Daniel Sulmasy has been named the new director of the Kennedy Institute of Ethics at Georgetown University. Dr. Sulmasy is the André Hellegers Professor of Biomedical Ethics. He is a professor of medicine at the School of Medicine and holds joint appointments at the Pellegrino Center for Clinical Bioethics at Georgetown University Medical Center, the Kennedy Institute of Ethics, and the Department of Philosophy in Georgetown College.
Dr. Sulmasy is a world renowned scholar and clinician in bioethics, with special attention to end-of-life decision making, informed consent for research, and spirituality in medicine. From 2010-17 he served as a member of the Presidential Commission for the Study of Bioethical Issues. He is the author or editor of seven books, most recently Physician Assisted Suicide and Euthanasia: Before, During, and After the Holocaust. He is editor in chief of the journal, Theoretical Medicine and Bioethics. Dr. Sulmasy earned his MD from Cornell University and completed his internal medicine training at the Johns Hopkins University Hospital. His PhD in philosophy was earned at Georgetown University.
Please join us in congratulating Dr. Sulmasy on his new appointment.
Sincerely,
Robert M. Groves
Provost
---