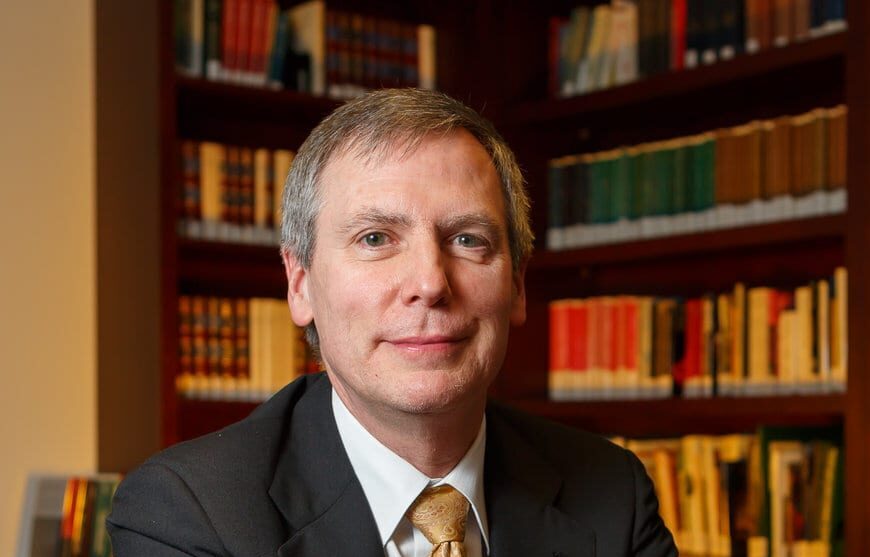 On February 16th, 2021, KIE Director and Andre Hellegers Professor of Biomedical Ethics joined Georgetown University President John DeGioia for the ongoing Georgetown Now Series. The series highlights Georgetown faculty voices and research during the COVID-19 pandemic. 
Dr. Sulmasy shared his personal story of what led him to the field of medical ethics. His medical residency helped him form the conviction to do more to improve the ethics of the practice of medicine, and to consider how to communicate better with patients. As a practicing physician, Dr. Sulmasy employs ethics skills from his formal training in philosophy, which continues to inform his clinical practice today.
"Philosophy for me is the basic science of clinical ethics," Sulmasy said.  
The era of the COVID-19 pandemic has brought specific issues in medical ethics to the general public's immediate attention. Just allocation of personal protective equipment, the needs of essential healthcare workers, and the distribution of limited COVID-19 vaccines are but a few examples of the pervasive ethical issues throughout the pandemic. 
One of Dr. Sulmasy's major research areas is the ethics of end-of-life decision-making, a critical process and emerging topic during the COVID-19 pandemic. 
"When we think about hope for someone who is dying, we need to have a more expansive notion of what hope means." 
---