KIE director quoted in Discover magazine article on "the thorny ethics" of Effective Altruism
KIE director Dan P. Sulmasy, MD, PhD is quoted in an August 4, 2023 online article in Discover Magazine on the "thorny ethics" of the philosophy of Effective Altruism, an approach to philanthropy "based on the premise that people should use their time, money and energy in ways that will do the most good for the most people" including through the wider adoption of human challenge trials. Sulmasy is one of several experts consulted in the article, which focuses on the work of 1Day Sooner, a nonprofit that advocates for the wider adoption of the controversial trials.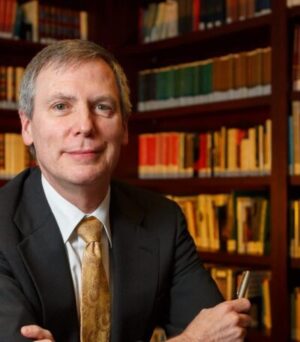 "In the case of the U.K. SARS-CoV-2 trial, 1Day Sooner turned out to be three days later," Sulmasy observes in the article, since "the mRNA vaccines were all out before the experiment was even done."
Pointing out that "previous, egregious mistakes were instrumental in creating the current research structure" requiring the use of safeguards like Institutional Review Boards, writer Sara Harrison reports that "while idealists like [1Day Sooner president and co-founder] Morrison might call the system paternalistic, Sulmasy says those protections are crucial."
The story is published as "Effective Altruism Goes Viral" in the Sept/Oct 2023 issue.