Professor Hans-Martin Sass and his colleague Martin Woesler recently published Medicine and Ethics During the Time of Corona. Their book assembles essays from 40 leaders in medical, sociological, political and religion research from 24 countries to provide answers and responses to ethical problems during COVID-19. 
The COVID-19 pandemic has killed over 2 million people. The coronavirus endangers families, friends, and the network of communities that sustain the social fabric of humanity. Basic human and civil rights have been challenged. While distribution of the vaccine across the globe signifies hope, people are still dying of the coronavirus and families cannot visit sick relatives or grieve together at funerals. The impacts of the pandemic on global commerce and communication may be enduring. Medicine and Ethics During the Time of Corona responds to these ethical challenges with interesting and at times controversial responses to the COVID-19 pandemic. 
Professor Hans-Martin Sass lives in Reston VA and works in Washington DC and Bochum/Germany.
Professor Martin Woesler lives and works in Bochum, Germany and Changsha, China.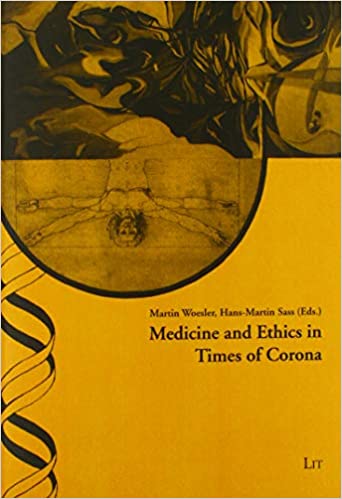 Purchase the Book from the Publisher